Meet Hayley Thompson…
on Fri, 03/06/2020 - 04:33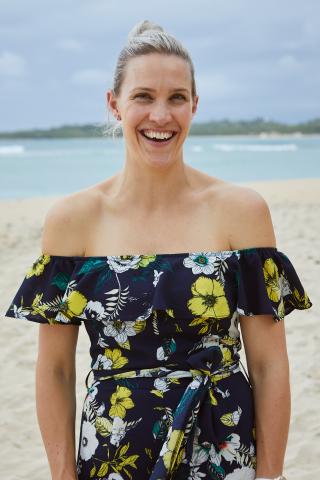 Hayley Thompson
Mum of three, director of Nurture Group, travel expert 
Q. Tell us about your why… 
A. One of my big reasons for going into business myself was to have the freedom and flexibility to spend time with my young children. To be able to create a schedule to work around their needs in this busy season of life. Yes, this can mean some juggling is needed and I don't always get it right but I try to celebrate the (rare!) moments when I do. I think sometimes as business owners it can be easy to get caught up in all the to-do lists and never shut off so it's important to remember why you started and what you are doing this for, especially when you're working late!
Q. At this stage of your life, you say you're big on self-care. Can you explain that?  
A. I have found that we can be so focussed on nurturing and looking after everyone around us that we neglect ourselves and our wellness along the way. The overwhelm that comes from that constant invisible load and the juggle of trying to balance personal, family and work-life commitments and duties can overwhelm us all at times. Sometimes you need to stop and ask yourself, how am I filling my cup? As a solo mum with 3 young children, this has been a tough lesson for me to learn and one I am still working hard to focus on. It's been a slow realisation that I need to prioritise my health and wellness to be able to give my best not only for myself but for my children, colleagues and all those I surround myself with. After last year's Nurture retreats, I have taken up the daily practice of meditation, gifting my mind the time to be still. It works! I have found this essential to create a place of calm in what can be a sea of daily noise and distraction. For me, it is the small moments of self-care, too: a cup of tea in silence, a walk at the beach, eating food that nourishes me, having experts I can call on for assistance such as my fabulous acupuncturist, counsellor, and PT for when I feel myself getting out of balance and needing to prioritise it. Ask yourself what is the most nourishing thing you can do for yourself today?
Q. You say you learnt a lot about mindset at Nurture last year…
A. I loved the question, what is your mindset driving? As in, is it helping or hindering your personal and professional growth? It was huge for me to learn in the past year that our words matter and how we speak to ourselves is so important. We need to get off Self-judgement Island! I have been working hard to change the things I "have" to do into things I "get" to do. Just replacing a couple of words can have a big impact on how you view those tasks on the to-do lists and your mindset when actioning them.
Q. You've been to most Nurture retreats – what do you get from them?
A. As you know, being in business can be lonely and very challenging. You need those go-to people when life has its tough moments; your inner circle who you can be open and honest with and who will allow you that safe place to have a vent, a chat and let you clear your head to move forward. What gives me some of the greatest joy and motivation on the Nurture journey is seeing the friendships and bonds formed through open/honest conversations (usually, around the pool or beach with a drink in hand) that build this fabulous community. I am so grateful to have met some wonderful and truly inspiring people who I am now privileged to call friends and I look forward to meeting many more at the retreats this year.
Q. What attributes do you believe are key to being a strong woman in business?
A. Self-confidence and belief. Owning your story and being confident in walking your own path. I work on getting better at this every day! A dear of friend of mine once said: "Don't you dare to compare" and it resonated so much with me. I think so often women can be intimidated and compare themselves to other women instead of celebrating their own talents and successes. 
Empathy and vulnerability. I think you can be a strong and powerful woman in business while also showing vulnerability and openness to grow, sharing and uplifting those around you. 
Authenticity and trust. Listening to your own gut and heart and trusting yourself and your team to act with purpose and in alignment with your business values.